Chicago Pardot Consulting: B2B Marketing Automation
A leader in the market, Pardot is a B2B marketing automation platform by Salesforce. Our team believes in marketing automation and we are here to guide you through your Pardot® implementation. As certified Chicago Pardot consultants we take your CRM beyond sales with marketing automation leveraging Pardot. We work with your team to ensure that your technology is aligned with your sales and marketing processes.
We are a different type of Pardot consultant.
With a certified team of Pardot consultants in Chicago, you will have access to all of the right resources. Our Pardot training and consulting services are designed to provide your team with the right implementation and skills needed to have a successful approach to your marketing automation strategy. We have marketing process experts and technical Pardot resources to help your team create ROI and grow revenue.
We have experience with lead nurturing, marketing automation, form creation and handling and lead management. Coupled with our team of Salesforce consultants and experts we provide our clients with a robust team to support our clients entire front-office from marketing automation through the sales process.
Our approach to streamline your marketing automation.
Our approach to implementing your marketing automation system is part of what makes us different. We believe in taking a business first approach to design a blueprint for your implementation and then leverage the technology to support the process. After the implementation we make sure you are trained to be self-sufficient with Pardot by training your administrator.
Marketing Process Consulting
Many of our clients find that they have the ambition for implementing marketing automation but don't have the background on marketing automation, marketing best practices or the time to put together a marketing plan.
We have a team of consultants that can help dot the i's and cross the t's before you start your implementation of Pardot or after an implementation to create new ideas or find ways to further leverage marketing automation.
Pardot Support
Once you have Pardot implemented we can provide support if you need an administrator to help build additional automation, for additional training or if would like to implement more advanced functionality. Our team supports:
Creating additional Landing Pages, Forms or Form Handlers
Implementation of CSS and other custom styling
Creation of email templates
Creation of email lists and automated rules
Integration with 3rd party applications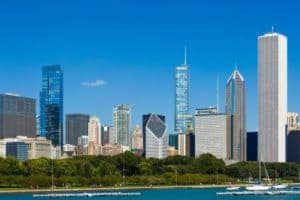 Ready to empower your team and take your marketing automation to the next level?
Call SMBHD today at 773.888.7900 or submit your information.