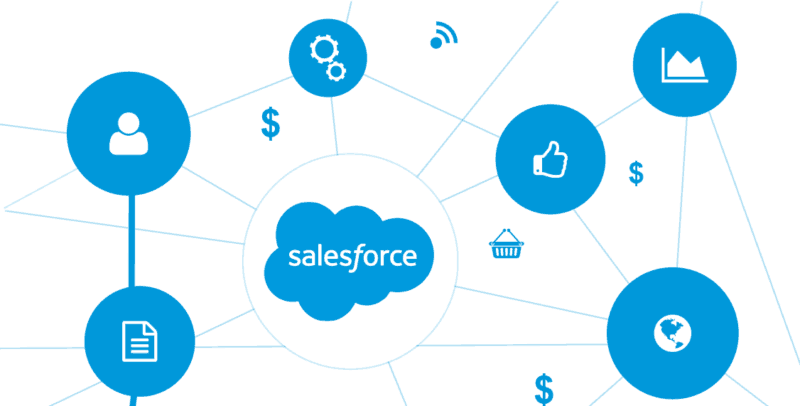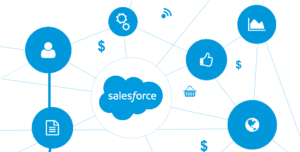 One of the top reasons organizations use Salesforce.com is its ease of integration. These range anywhere from pre-existing integrations on the app-exchange to completely custom built integrations using other tools and web services. After working on more than 100 implementations in the last few years, here's a list of the most common we've seen.
Quickbooks – Easily one of the most common and for good reason. We've written in the past about the benefits of integrating to Quickbooks.  A Quickbooks integration paired with a well built Salesforce integration eliminates a lot of unnecessary processes and redundant data entry. It also helps user adoption by for organizations by creating a policy of "if it's not in Salesforce it didn't happen" mindset. This leads to easy user adoption and accurate metrics in Salesforce.com.
Docusign – Most Salesforce implementations aim to get everything centralized in Salesforce (to reduce switching between applications/windows), and to reduce clicks so users can work more efficiently. Docusign is a great way to accomplish both. Even when limited to just standard browsers, Docusign can enable users to send documents like quotes, invoices, and contracts for signature and have a signed document immediately linked to any number of objects in Salesforce. On top of this, you can have signed documents trigger record updates and auto fill fields on signature! Docusign also works incredibly well on mobile phone and tablets for your users in the fields to get e-signatures on the spot.
Zenkraft Shipping – Shipping isn't used heavily by all Salesforce orgs, but those that do need to ship consider it a central part of their business. Zenkraft allows integrations with UPS, Fedex, and USPS. Zenkraft's app is extremely robust and can assist with all aspects of shipping – from creating shipments themselves and printing out labels, to automatically updating shipment statuses and information on all shipments in your salesforce org.
Along with the obvious ease of use benefits that comes with these integrations, it cannot be emphasized enough how useful it is to be able to leverage standard salesforce functionality on them as well. Running reports on all open shipments in your Salesforce instance based on status, or dashboards showing all outstanding waiting to be signed contracts can all be spun up with the Salesforce functionality you know and love.
To learn more, contact us today!