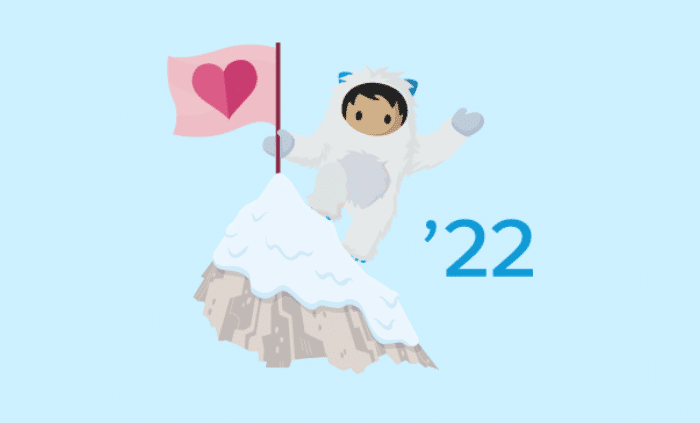 The following are some of our favorite new features from Salesforce Winter '22 Release!
IdeaExchange Delivered
Many IdeaExchange Features that the community asked for have been delivered. One of my favorites is the ability to paste images in Chatter Posts and Comments – Instead of having to save images and upload them, just copy and paste directly. This saves time so you can tend to other business needs.
Einstein Search
There is now smarter searching with a feature called Einstein Search. It is available by default and at no extra cost. It is only available in Lightning Experience but Einstein Search is an AI-powered search engine. The more the users engage and use Einstein, the more Einstein learns and returns the most useful search results pertaining to the user.
For example: Your first search is a water bottle and they show you a variety of water bottles, from spring water to distilled water. After some time, if you keep clicking on the spring water bottles only, Einstein will learn what you like and do not like, and will end up suggesting all spring water bottles and leave the distilled water bottles at the very end of your search. This helps you get to your results quickly without having the need to keep searching on multiple pages.
Account App Update
Another Feature that gives convenience to users is that you are now able to view and download invoices and review your payments and credit memos in your Account App. This feature is only available in Lightning Experience. In Classic, they changed the naming of Checkout to Manage Subscription.
Salesforce Scheduler
The scheduler allocates appointments evenly. You can use Apex Methods to quickly create and update service appointments. They have increased limits in API calls with per user/per hour Connect Request. They also added a Developer Guide for the Salesforce Scheduler. This one is helpful for the developers because with increased limits they are now able to speed up their production.
Einstein Vision and Language
Along with the Einstein Search, they have also improved and updated Vision and Language. With Vision you can now detect text from multiple tables within a single page. Einstein Vision OCR support for PDF files are now available. With Language you can now create intent models with less than 20 examples per label. Social Security Numbers and Credit Card Numbers are now recognized as well.
Einstein Bots
You can launch one bot in many languages which reduces build time by 87%. You can extend bots across the Salesforce platform. Regular updates are made to Input Recommender, Bot Analytics, and the Template Bot. They have improved Bot Analytics in a way that if a bot problem arises, there will now be a direct link taking you to specific error logs. This reduces a lot of time searching through errors and figuring out where the error occurred. This gives users, developers, etc. more time to do other things including fixes, updates, and have a more peace of mind.
Incident Management
Salesforce has been rolling out a bunch of updates, and one of the most useful of these is the Incident Management service. This allows your team to diagnose root causes and resolve major incidents while creating a better customer experience. The Incident management service helps track where the issue occurred so you don't have to spend hours looking for the root cause. Then It will diagnose the problem and tell you what is wrong with it. This makes it a lot easier to fix it so that it won't happen again.
– Scott Bermejo, Salesforce Developer