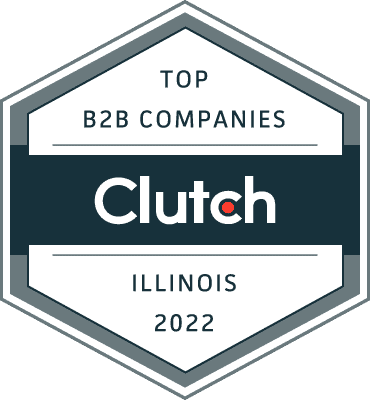 The B2B industry has been one of the most influential industries in the market today. There are thousands of companies that partner with B2B services providers in order to help run their businesses. Furthermore, these B2B partners enable their clients to reach new heights as they take their businesses to the next level. At SMBHD, we do all of these and more! We specialize in transforming businesses with an extensive set of best-in-class digital solutions including Salesforce support.
For those that don't know, we are an award-winning B2B company in Illinois. Founded in 2010, we boast a decade worth of experience and expertise. Speaking of awards, our team has been recently named as one of the best B2B companies in Illinois by Clutch. We are honored to add another recognition to our belt.
Clutch, in case you haven't heard of them, is an established platform in the heart of Washington, DC, committed to helping small, mid-market, and enterprise businesses identify and connect with the service providers they need to achieve their goals.
It goes without saying that this award means a lot to us. It is proof of our commitment to providing the best services and solutions to the market. We are very happy to continually receive accolades from the industry as it signifies that we are going in the right direction. Our team would like to extend its gratitude to Clutch for making this award possible. To be named among the best companies on their platform is surely an awesome honor for us.
Let's talk! Our team is always ready to hear from you.