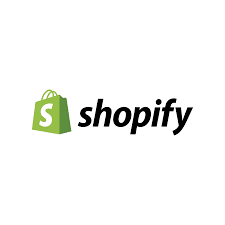 Why integrate Salesforce and Shopify?
Shopify is a complete commerce platform that lets you start, grow, and manage a business. It's a subscription-based software that allows users to set up an online store and sell their products. Shopify has features to manage products, inventory, payments, and shipping.
It works by unifying all your commerce into a single command center. If you use both an online and physical model, information about your inventory can be synced from one account on any device. Shopify is completely cloud-based and hosted so you have access to run your business from anywhere with an internet connection.
The goal of this integration is to increase data integrity, maintain proper inventory of stock, and provide customer care services. By integrating Salesforce and Shopify, a customer relationship management platform, you can have access to all your customer and product information in a single location.
Integration Features
Real-time synchronization
o As updates occur in Shopify, the same updates will occur automatically on the Salesforce side
Interactive design with user interface to manage data efficiently
o During configuration, the integration will provide a step-by-step process on how to map the necessary data points
Can process bulk data from Shopify Store to Salesforce
o Can mass import large quantities of records based off of specific criteria
Sync Collections and Products to manage inventory effectively
Syncing Records
When it comes to syncing records from Shopify into Salesforce, you have two options:
The first, is the bulk sync option. This is done by clicking the green sync button with the 'Conditional Sync' toggle off. This allows you to sync all records currently in your Shopify Store for a particular object.
The second sync option is the Conditional Sync. It allows you to sync records based off certain specifications. Instead of importing all records, it will only pull those based off the parameters are set. For example, if you wanted to sync orders between the dates of March 5 and March 7, you would set the conditions as seen below.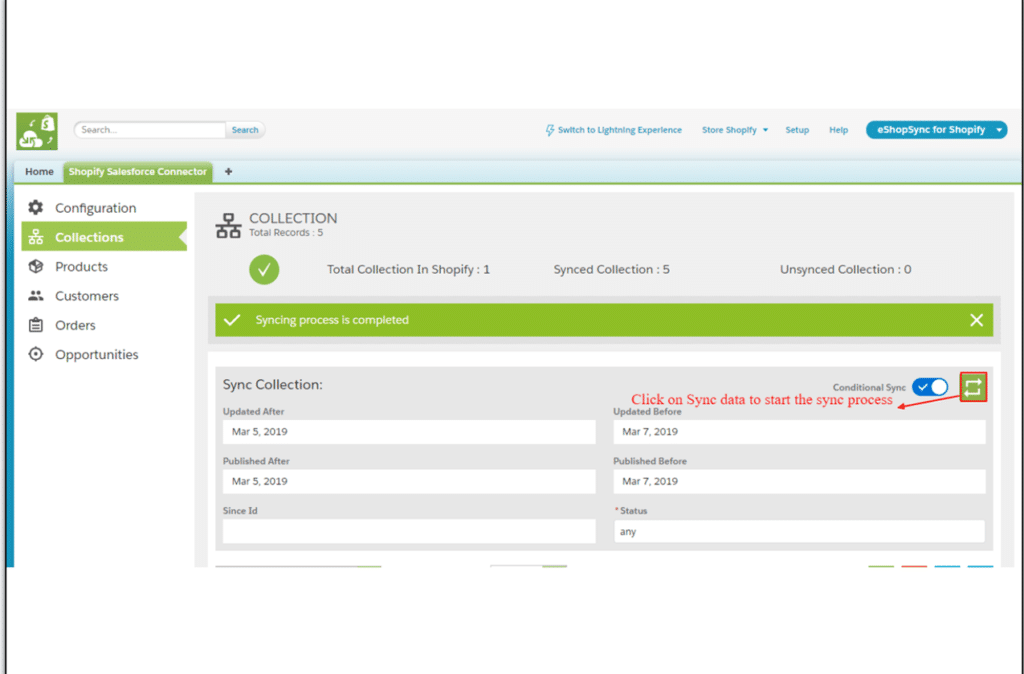 Record Type Configurations
Record Type settings can be configured based off that in your Salesforce org. For example, if your company uses Person Accounts, the Customer object in Shopify can be configured to sync to the Person Accounts object in Salesforce. Order and Opportunity records can also be configured to flow into specific record types.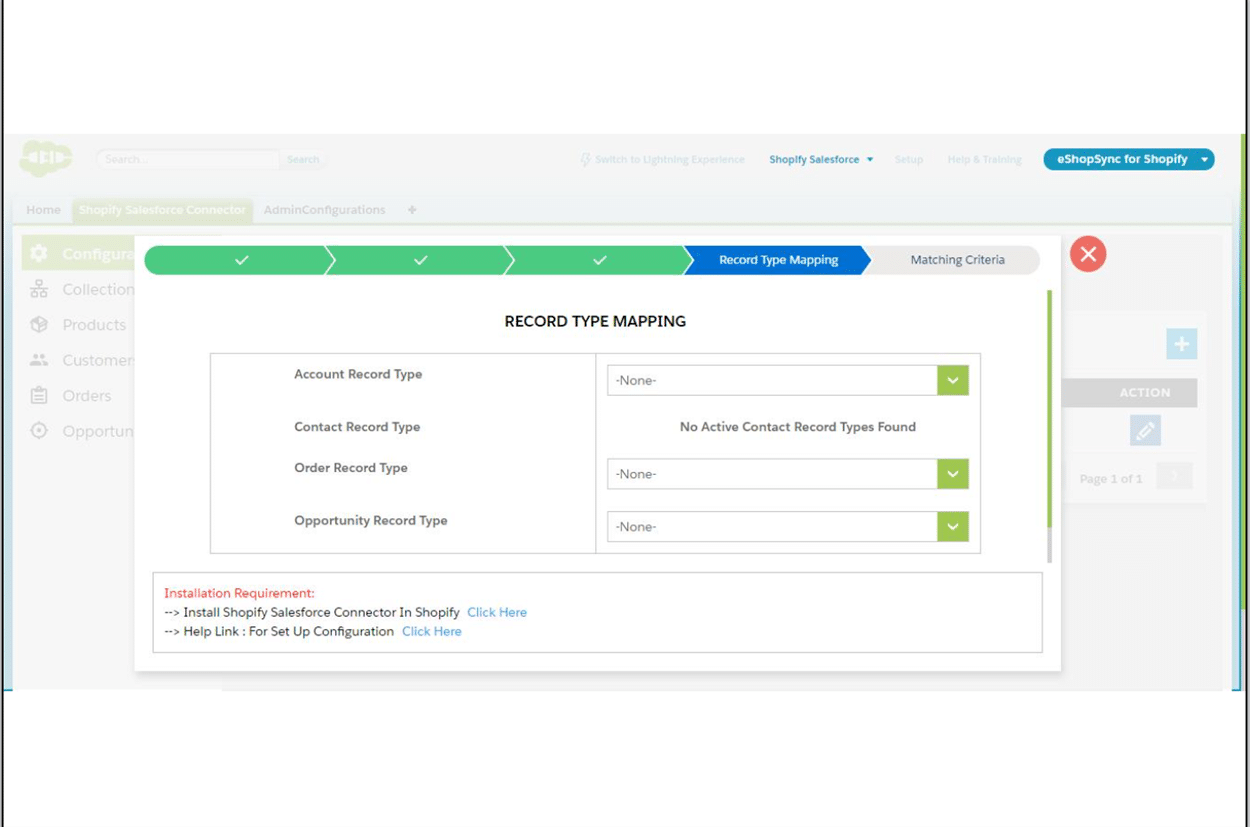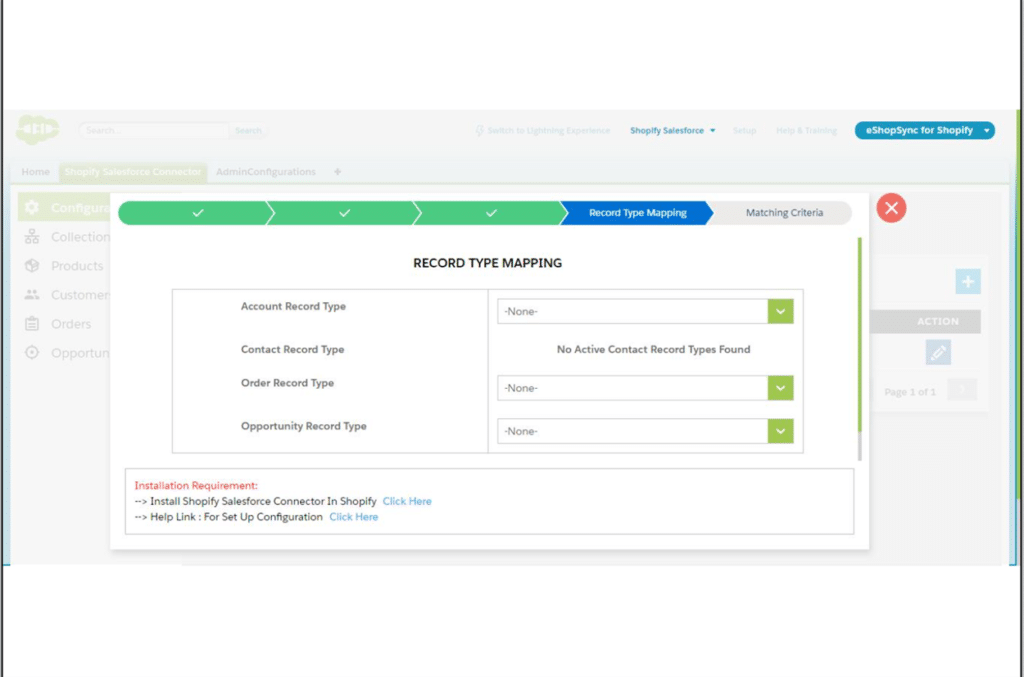 Product Configurations
All Products in your Shopify Store will be synced over to Salesforce. When an Order record is created in Salesforce, the Order Products object will pull from this list and show the items that the customer has ordered.
In Object settings, there is an option to enable Variant as a product. All the variants under the Products object in Shopify would synchronize as a specific product on the Salesforce end.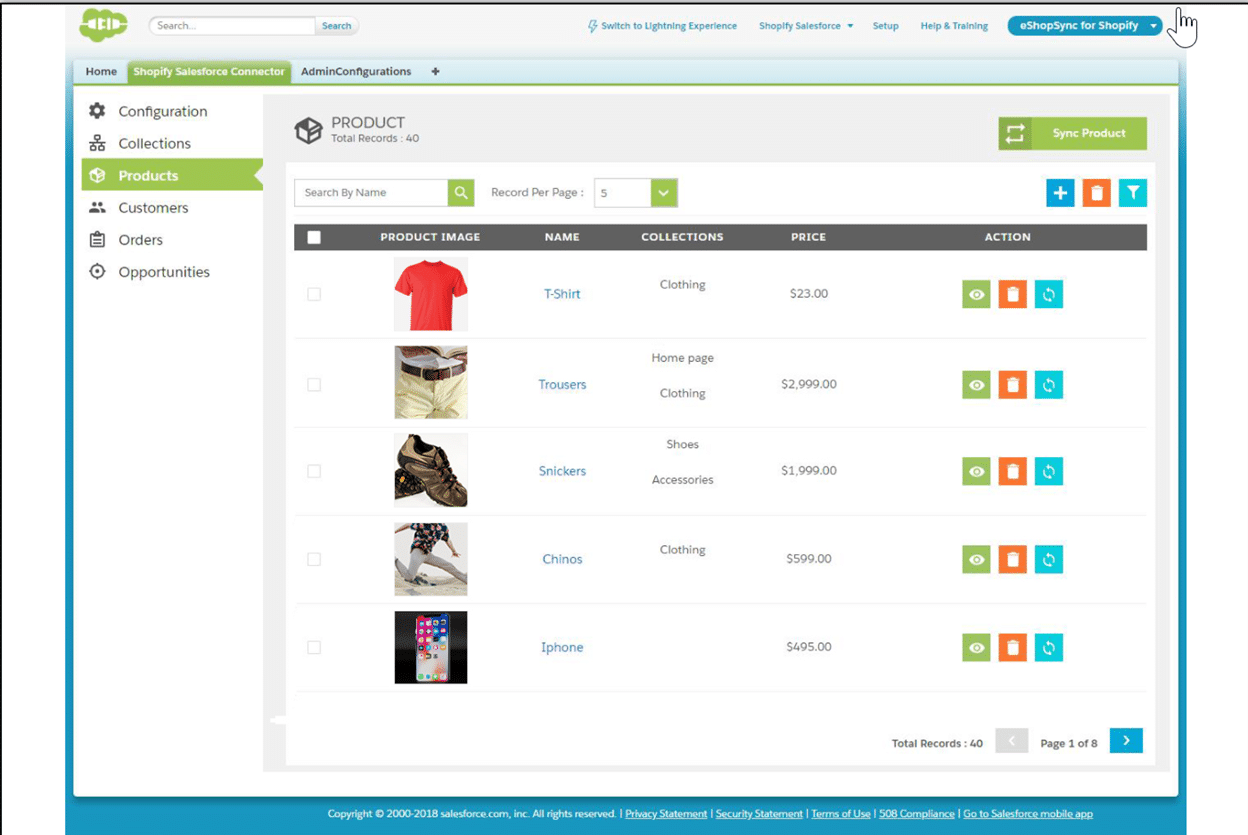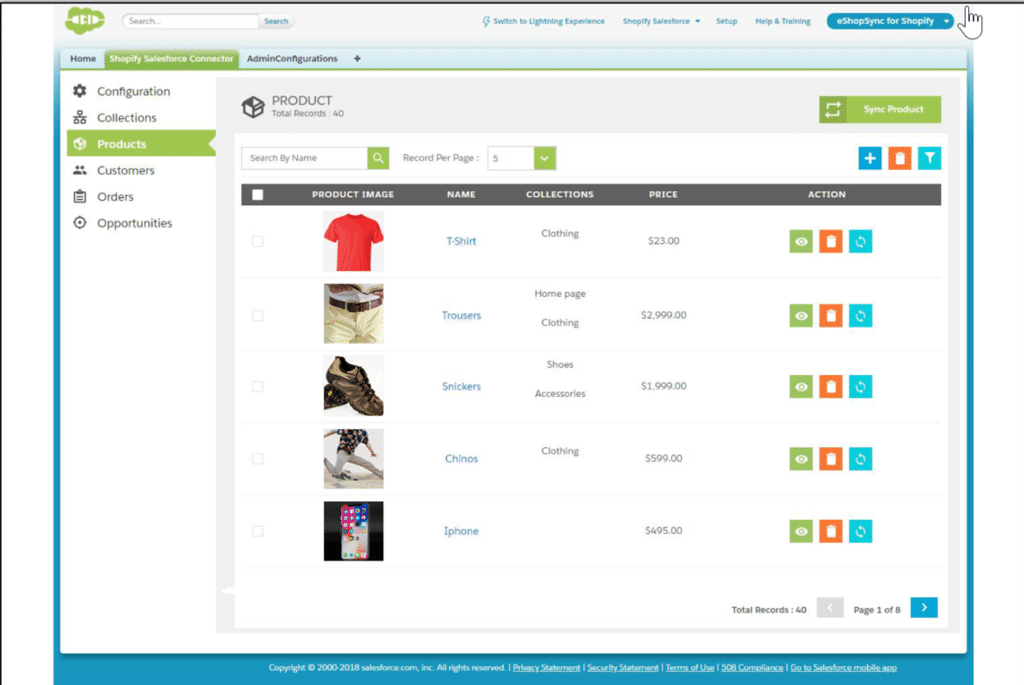 Matching Criteria
By using Matching Criteria, users can compare the synced records and detect duplicates. This setting defines how closely the new or edited field matches the same field on an existing record.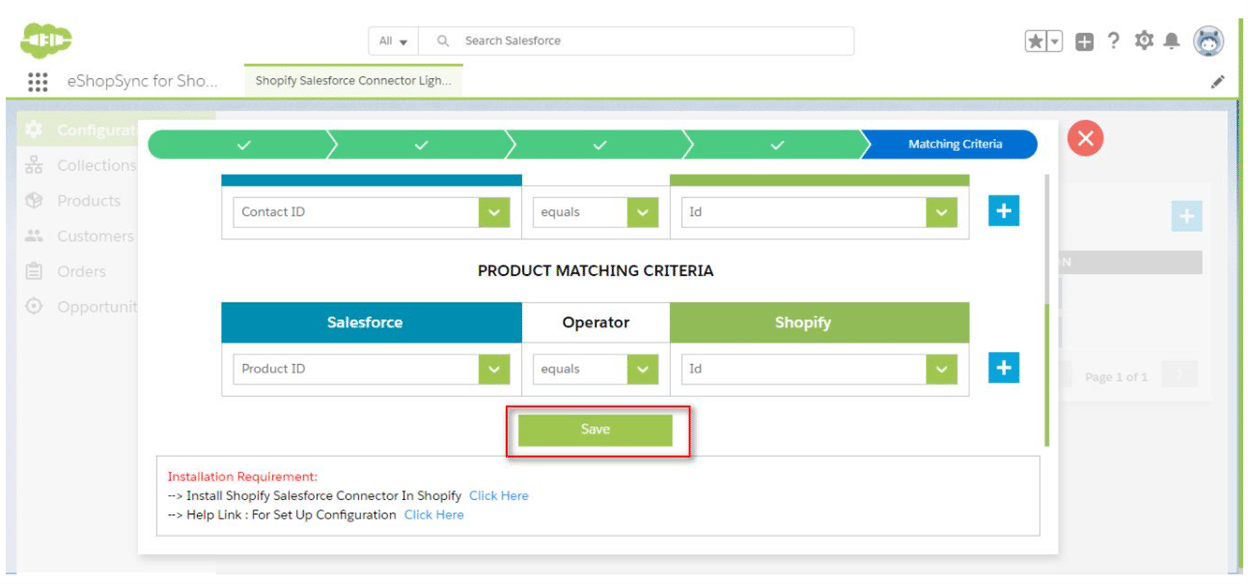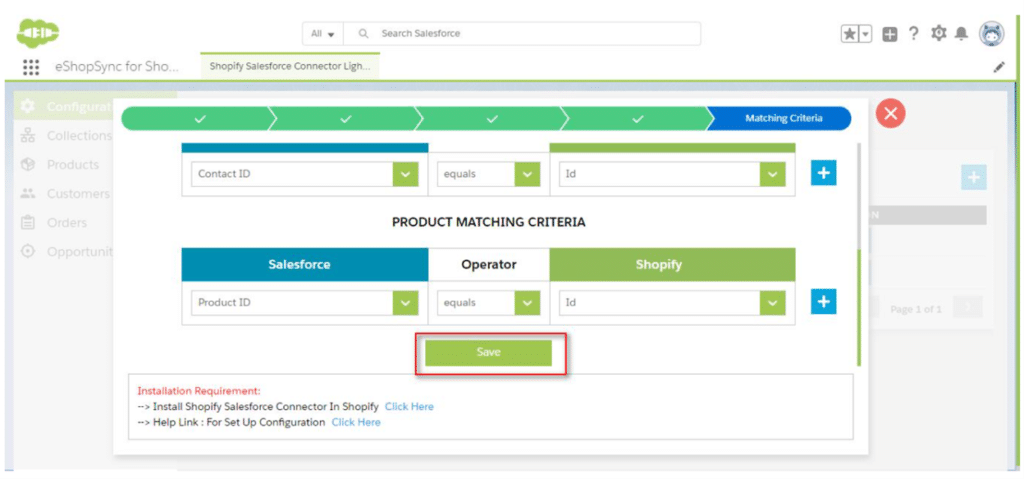 Closing Thoughts
Separately, Salesforce and Shopify are two powerful platforms that connect your business to two important entities: one with your customers, and one with your products
By using this integration, you combine the features of both resulting in the optimization of your entire business process
-John Alde, Analyst