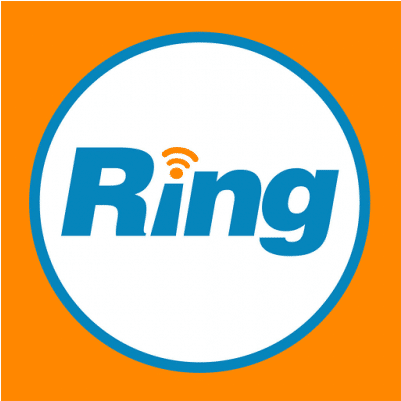 RingCentral is a comprehensive communication solution with channels including voice, fax, text, conferencing, and web meetings. By integrating Salesforce with RingCentral, you can enhance your customer relationship experience by automating workflows, increasing call efficiency, and improving the quality of customer interactions. Notable features include making and receiving calls directly from your org, performance reporting, and call logs.
A major advantage of integrating RingCentral is that it's single platform and cloud-based. Single platform means that all your channels are centralized in one area. The integration provides a component that you can place on your utility bar so that you can access it regardless of what page you are on within Salesforce. This component includes an in-app calling feature which lets you leverage calling capabilities like call controls and inbound and outbound calls. You can also manually log your call history or setup auto-logging from anywhere within Salesforce using the component.
The 'Compose Text' feature is the same location as well where you can explicitly set the number you want to send to and view the entire conversation history. If you are working with a client in which you need to access their lead, contact, and account records, you can navigate through each of them while keeping the component open throughout.
For the platform to be cloud-based means that it's core infrastructure and network is located in their multiple secure data centers and delivered to businesses over the web. If you combine this with Salesforces' cloud technology, you can access your RingCentral integration through any phone, tablet, or computer that has access to internet.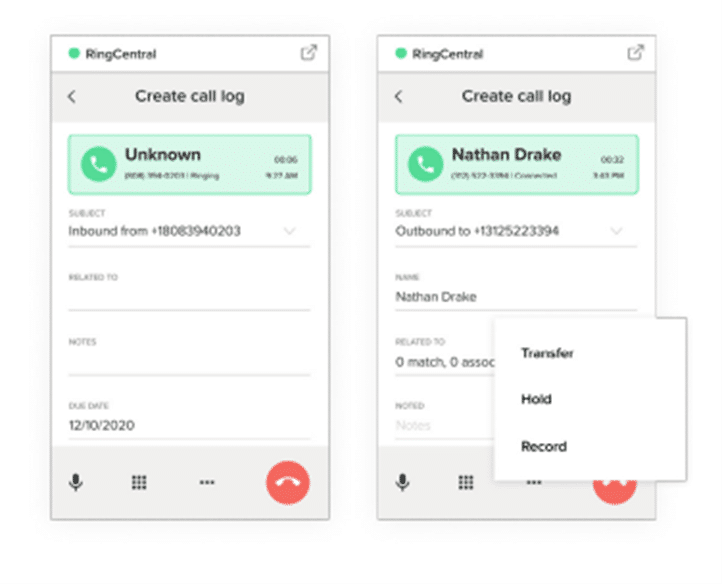 The Analytics Report provided by RingCentral is another benefit from the integration that provides valuable information related to your communication channels. The first section of the report is the team overall KPIs.
Here, managers can view five important metrics:
Total number of calls
Average duration of the call
Average number of calls per day
Call disposition
Percentage of inbound vs. outbound calls.
Let us say, for example, you're a roofing company using RingCentral to call potential customers from leads you have acquired. By using the call duration metric, you can determine how successful your call marketing campaign is going. If you have a longer average call duration, it could mean that customers are more interested in learning about what your company has to offer. If only a small percentage of your call disposition is resulting in demo requests, it could mean that there are areas in your campaign that need improvement.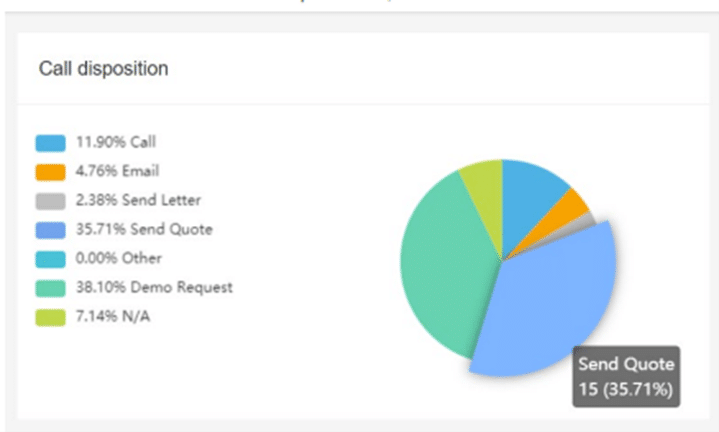 Integrating RingCentral with Salesforce will streamline your entire business process. It reduces the need for agents to switch between multiple devices making it easier for them to accomplish their daily tasks. Access to customer information while remaining in communication with a customer allows users to delivery timely and personalized experiences. Effective contact with customers is a vital aspect of a successful business and integrating RingCentral with Salesforce is an excellent way to provide that.
– John Alde, Analyst