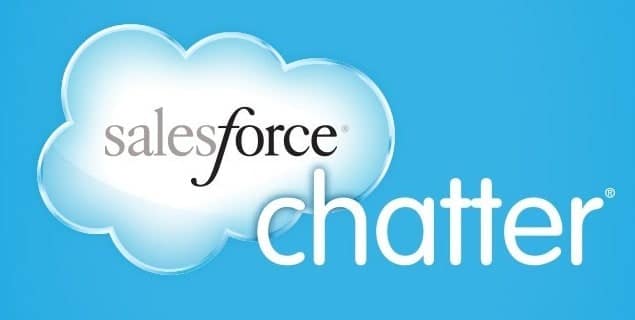 About Salesforce Chatter
Salesforce offers many great features within the platform. They provide users with process automation, ability to customize, and best of all internal and external communication. Communication is done through a feature called Salesforce Chatter.
With Salesforce Chatter, you can  share images, documents, mention specific people using the @ symbol, and create groups to collaborate. Even departments that historically never communicate can connect better.
Salesforce Chatter on the go!
Chatter is available on any mobile device and is compatible on Apple and Android devices. Also, just like social media you can update your status on Chatter that your whole organization or a certain group of users can see.  
Ask questions and post a status update
Just like social media such as LinkedIn, Facebook, or Instagram, Chatter provides users with a feed. The great things about the feed on Chatter is it encourages communication throughout the entire organization. Salespeople can collaborate on Opportunities and deals. A case team can collaborate on resolving a customer's issue. Your organization can even plan a happy hour or a birthday for someone at work by using Chatter. Users can also follow other users and groups just as you can on other social media outlets.  
Sharing is caring
Employees can share files and Salesforce data (such as Tasks, Opportunities, and other Salesforce records) through Chatter. Files can be attached and uploaded to a status. For example, a salesperson can share a contract to others who are members of the same Chatter group. This way everyone can collaborate on the file and make updates, then repost it in Chatter. Chatter is an amazing tool for encouraging collaboration in your organization.  
Connect social media with Salesforce Chatter
Salesforce makes it easy to integrate any social media outlet for instant collaboration with partners or customers. You can follow your competitors to keep an eye on trends in the industry and get up-to-date news sent right to your Chatter feed. Another great feature of Chatter is that a user can send a direct message to Twitter and it will be posted to Twitter. A sales team can send feedback surveys to customers and create new business opportunities through Chatter's integrations with social media platforms.  
Salesforce Chatter has many great benefits any company can take advantage of regardless of size. Chatter can help everyone stay on track on sales deals and it can encourage better collaboration internally and externally. Chatter can speed up sales cycles and help sales teams close deals faster.  
With the right Support Partner, setting up Chatter is an easy, painless process.
-Hussain Shaikh, Sr. Analyst