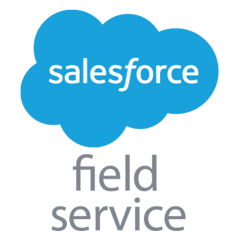 Today we will be talking about some of the most important and widely used features of Salesforce Field Service. Field Service comes with an incredible number of components and features, therefore not all will be covered.
For a more in-depth explanation on how to install, configure, and maintain Field Service, you can check out this guide.
Work Orders & Service Appointments
Work Orders and Service Appointments are the backbone of Salesforce Field Service. Work Orders in Salesforce represent a Project, Job, or Order that can potentially last for days. Under a Work Order, multiple Service Appointments can be created. These represent on-site visits or appointments.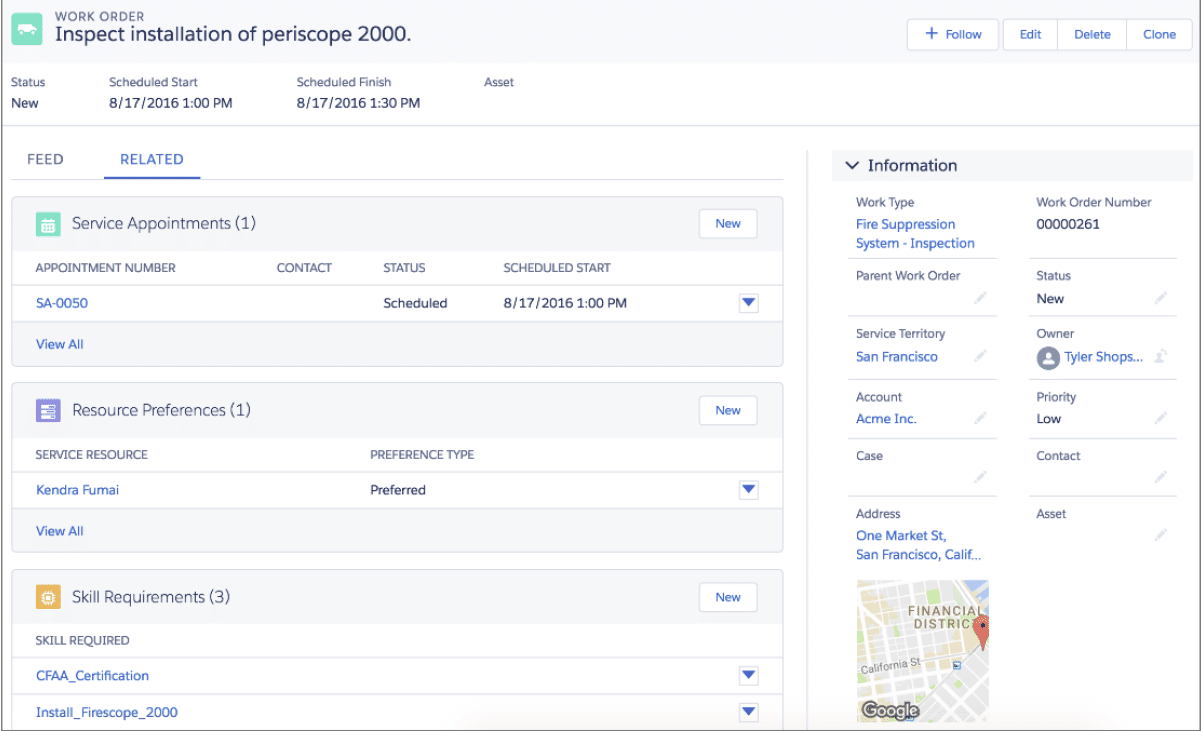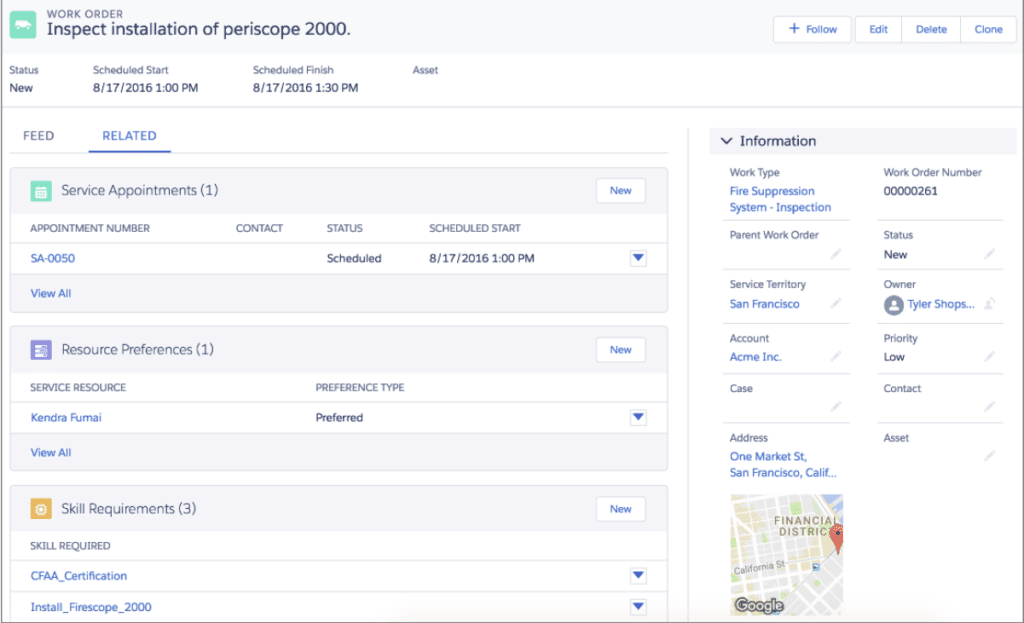 Service Appointments exist under Work Orders and they must be linked to one to exist. They can be assigned to technicians via the Dispatch Console which we will cover further down.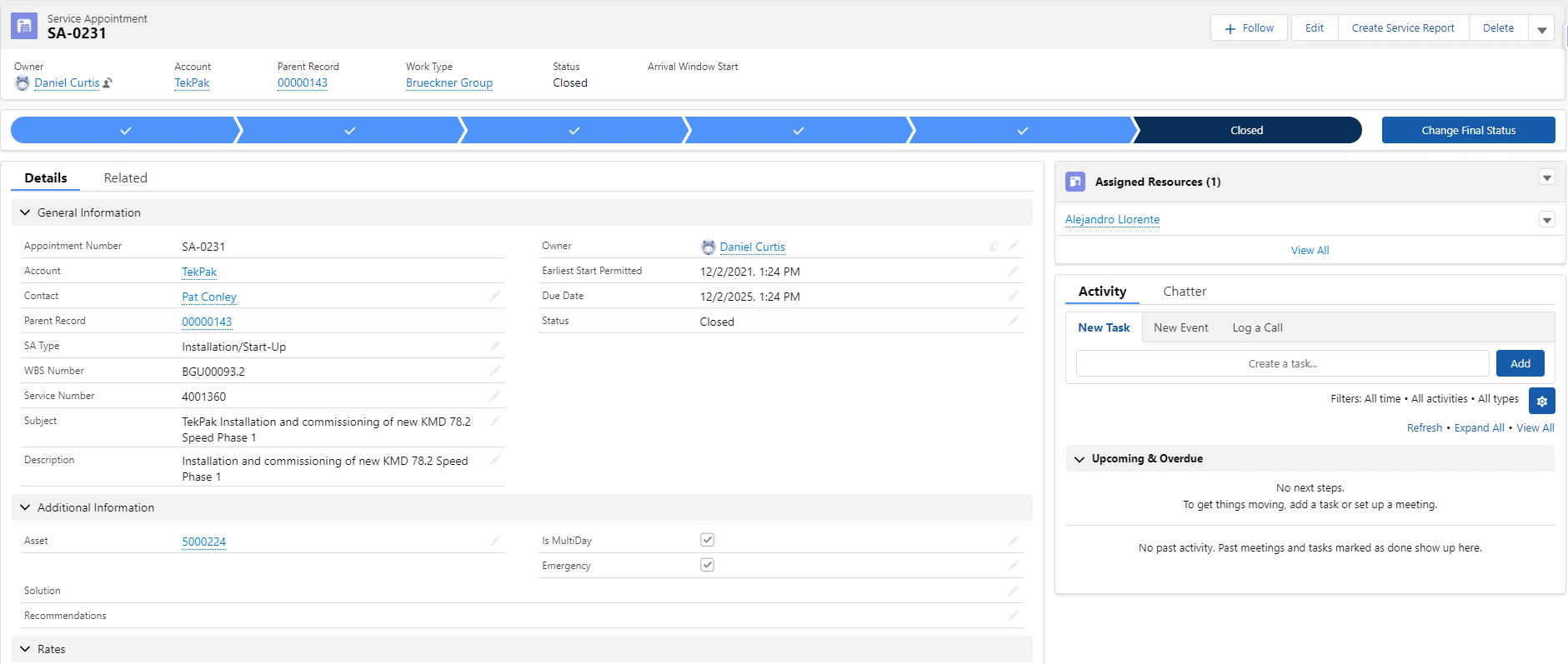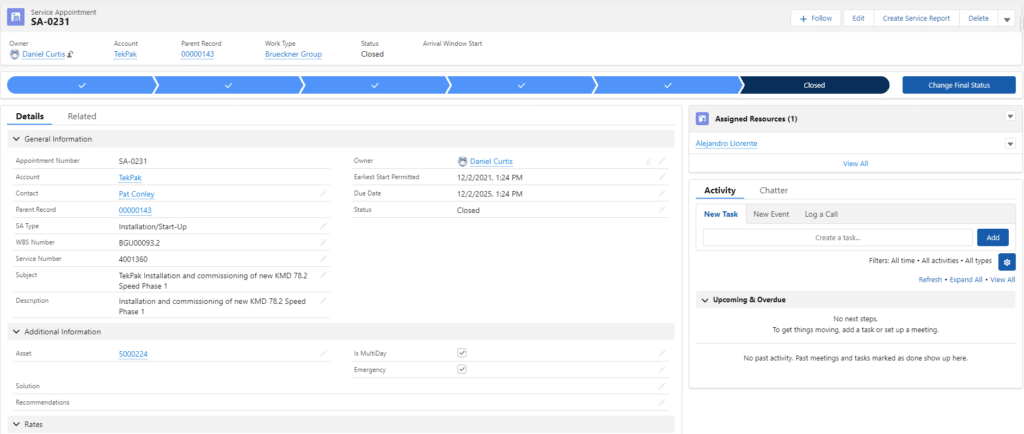 Work Order Line Items – Work Order Line Items are simply a way to break down large Work Orders into smaller and/or more immediate tasks. These are entirely optional and do not have to be used if not necessary.
Service Reports
After a Work Order is complete, a Service Report can be generated from an Order or Service Appointment as a PDF file and emailed out. The report can be heavily customized to display details such as Products consumed, Technician assigned, Dates worked etc.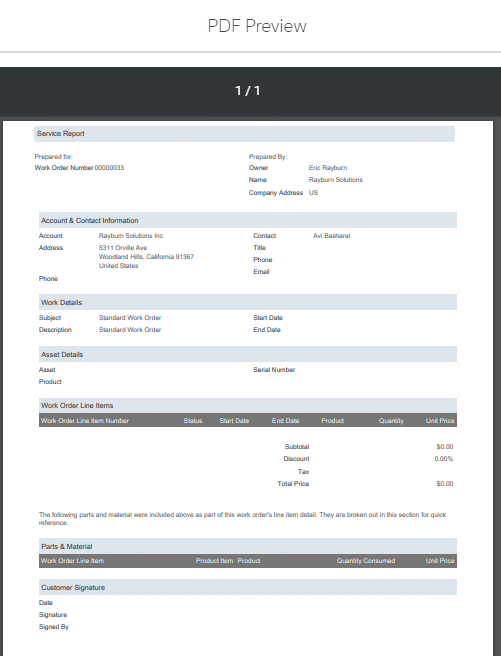 Service Resources
Service Resources are essentially Salesforce users who will need to work with Field Service to some capacity. They must be assigned a type of resource, which will determine their level of access. (The proper permissions must be assigned to the user before certain types can be selected).
Resource Types

Technicians – Resources who will be assigned to Appointments.
Dispatchers – Resources that have the permissions to assign SA's to technicians
Agents – Can create work orders and SA's
Field Service Dispatch Console
The Salesforce Field Service Dispatch console serves to assign SAs to technicians. Only Dispatchers or Field Service Admins are able to assign Service Appointments and dispatch technicians.
The console UI is displayed as a Gantt chart with all active resources (technicians) and their availability. The Gantt chart can be customized to display multiple views including Daily, Weekly, or Long Term. You can see an example of the Dispatch Console in the image below.
Assigning Service Appointments is easy as you can just drag-and-drop. You are able to assign Service Appointments from the list or even if it is already assigned to another technician.
Absences can also be created to indicate when a service resource is available for work whether that be for medical reasons or a vacation.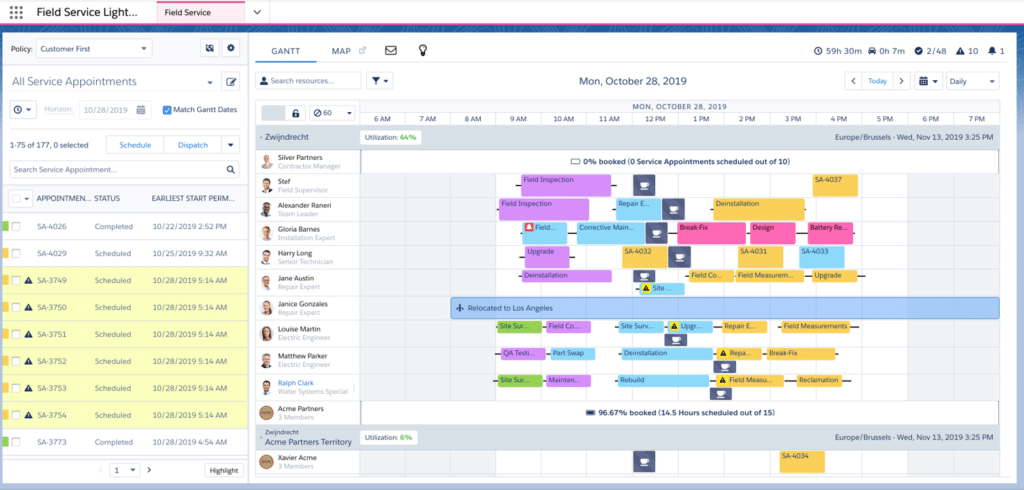 The console can alternatively be changed to a Maps view, which will display the location of all your current Service Appointments, or filter by a specific Service Resource to see only their appointments.


Service Territories
If your company uses divisions or regions, it is advisable to use Service Territories. These usually represent cities, counties, or neighborhoods. They can be setup in a hierarchical fashion. Under each territory, you can assign service resources as members. Each territory can have different Operating Hours and Time Zones for the technicians.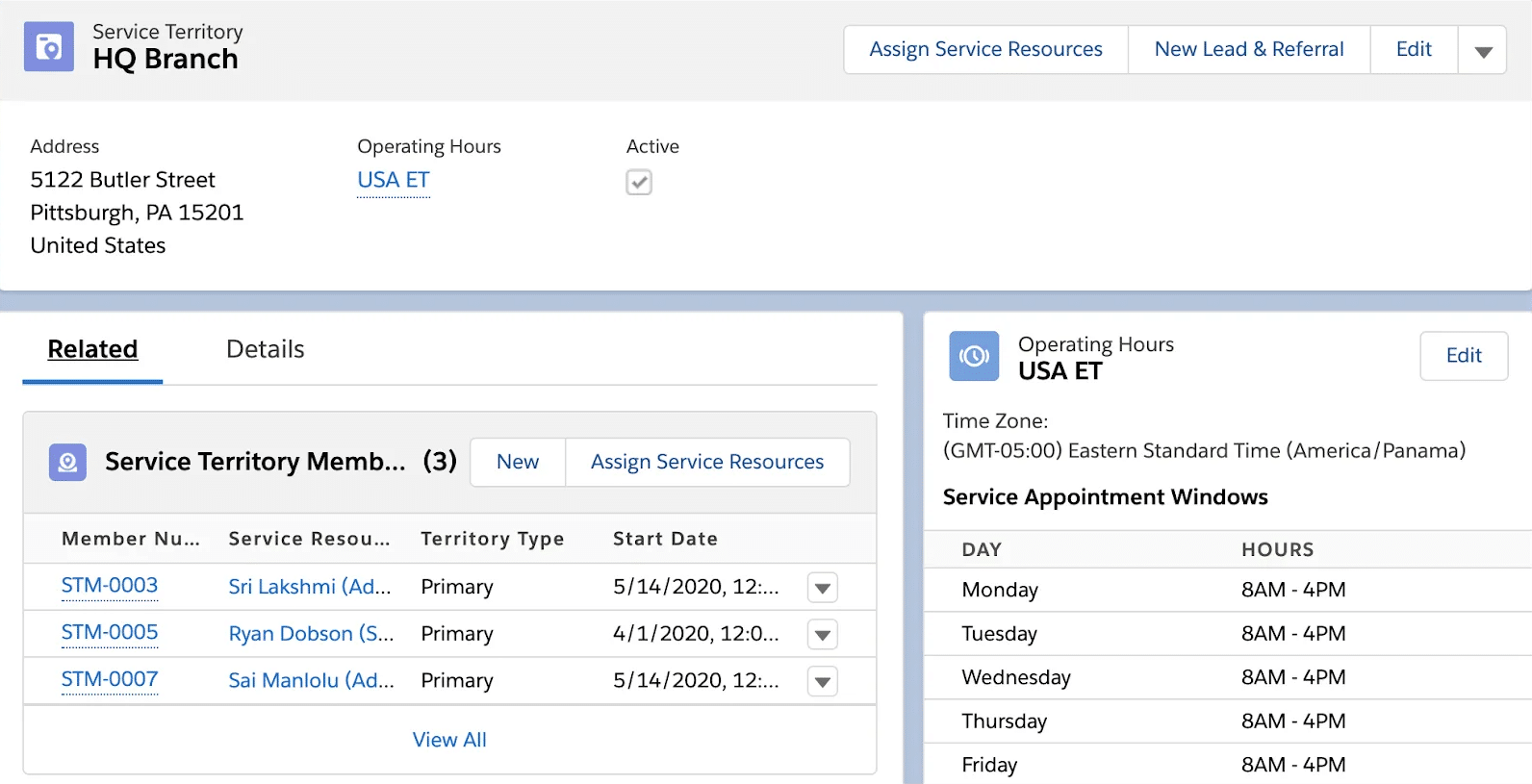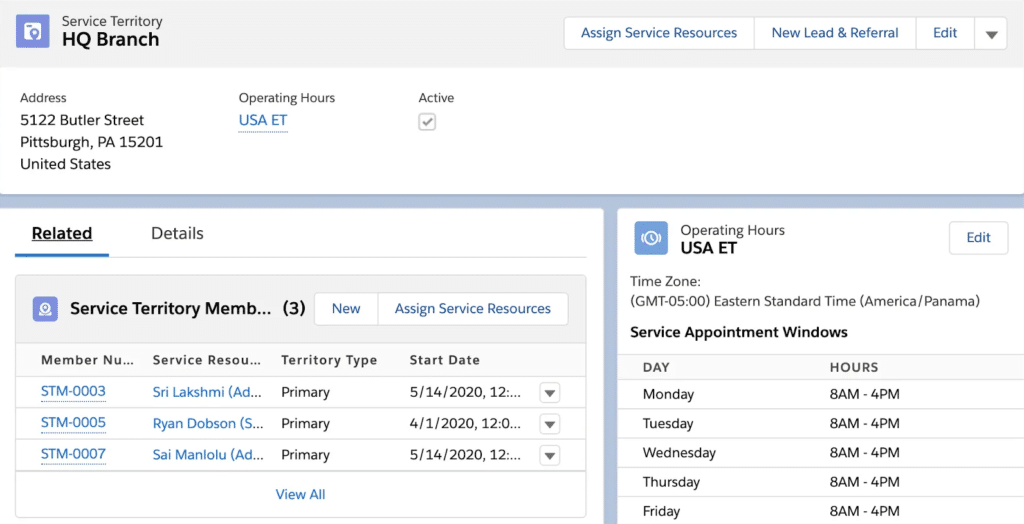 These also help to more easily filter down your list of Service Appointments when viewing them in the Dispatch Console.
Product Items
Here, products that can be added to a Work Order are stored. You can indicate the Location of where the Product Item is stored. A quantity at hand can be set and it is automatically updated when the Product is consumed, or replenished.
Skills
Required skills can be created and linked to Service Resources. These will serve to determine which resources are able to be assigned to a Service Appointment based on the Skills necessary for the job. If a resource does not have one or more of the specified skills, they will not be able to be assigned to the Appointment.
Work Types
Work Types are templates for Work Orders. Say you have a type of job that is highly requested, you can create a Work Type to set a default duration, skills and products required. Now when creating a new Work Order, selecting that Work Type will automatically add the default skills, duration, and products to the Work Order.
Time Sheets
Time Sheets can be created and linked to a Service Resource to track their time via Entries. Time Sheets are able to be automatically generated for all active Service Resources. Technicians are able to enter their work, travel, or break time via the Desktop or Mobile interface.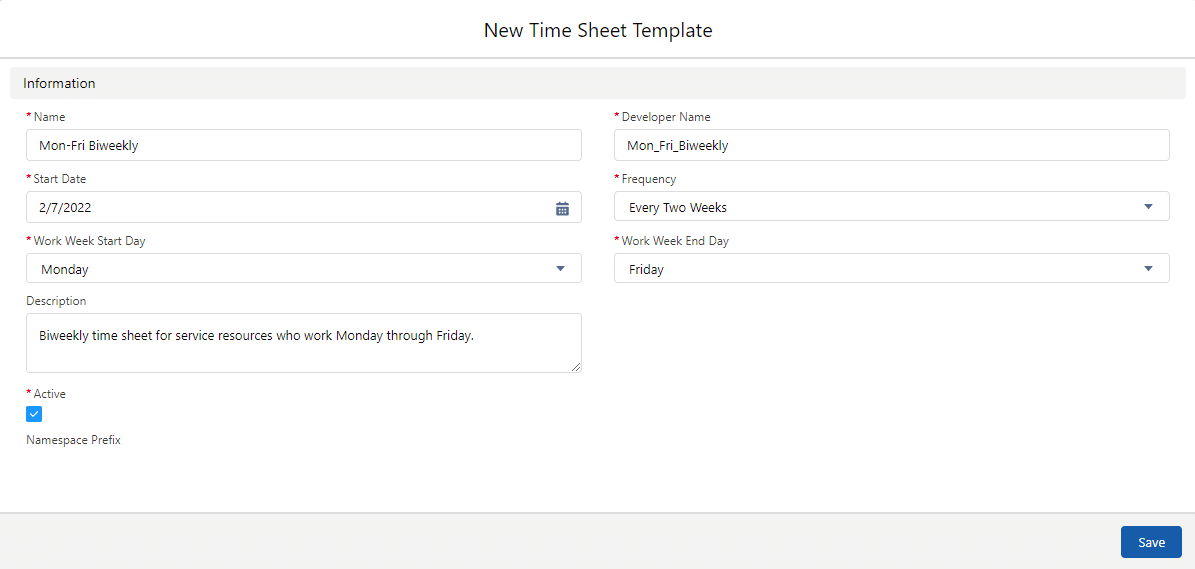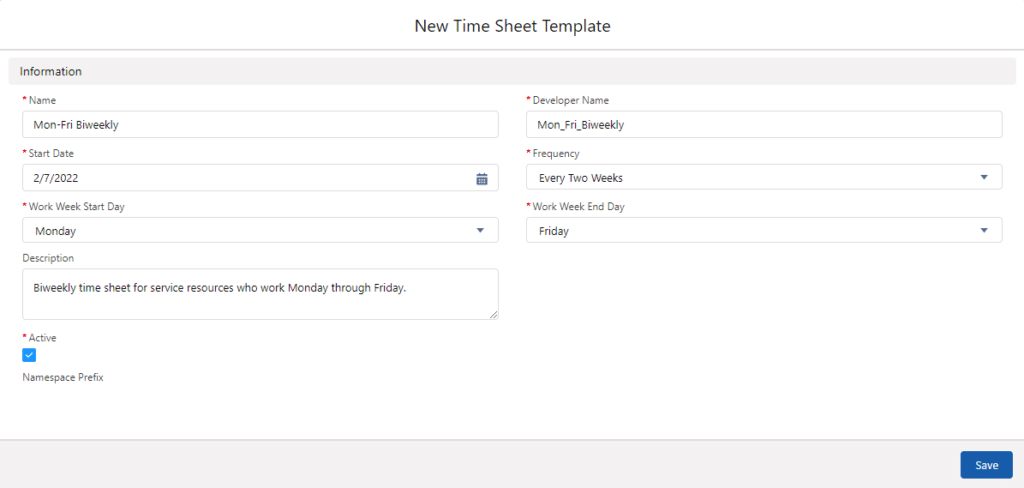 Field Service Mobile
All the features that we have covered so far are also accessible via the FSL Mobile app. The app can be used on both Android and iOS devices.
It is important to note that this is a completely independent app from the Salesforce Mobile app. If users already have the Salesforce Mobile app, they will still need to download the FSL Mobile App to access the features I will cover below.
The mobile app is generally used by technicians when they are on-site for their assigned Service Appointments. As soon as they open the app, they get a list of all Appointments assigned to them for that day. If they select the Calendar, they can view upcoming and previously completed Appointments.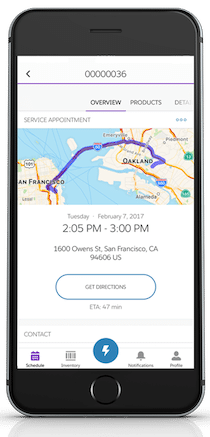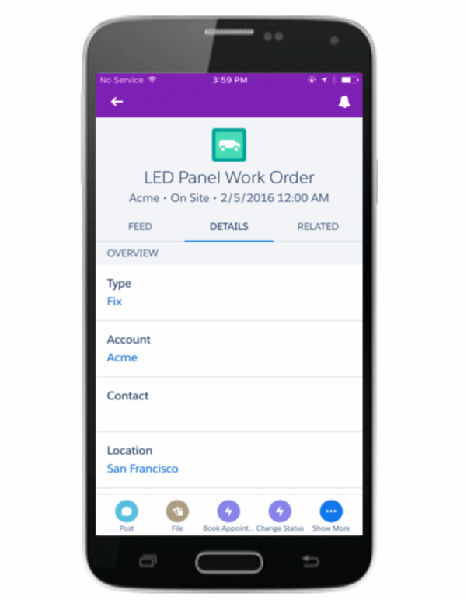 Technicians can view and edit Service Appointments, generate Service Reports, input Time Entries, and upload/attach images to SA's.
In addition to creating Service Reports, a cool feature available only on the Mobile app is the ability to capture Customer signatures. When generating a report, you have the option of showing the client a preview of the report. They can then provide their signature and it will be included in the report.
– Dan Hernandez, Analyst