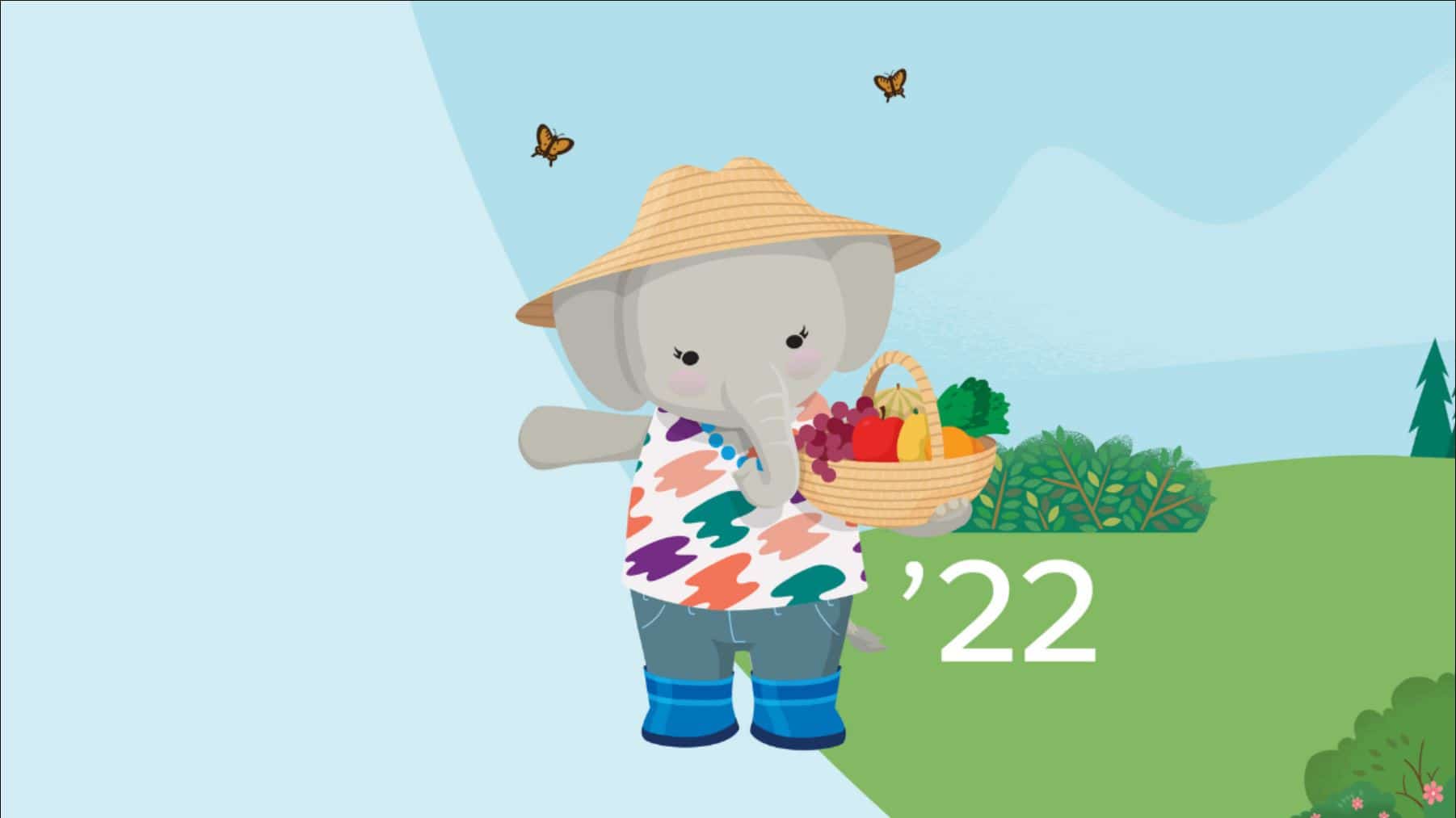 Flowers won't be the only thing blooming this Spring. With the Salesforce Spring 2022 release, there is a bouquet of new features coming.
Here are our top 12 favorite features coming with the upcoming Salesforce Spring 2022 release:
Flow Updates – Salesforce has been putting a lot of work into Flows in recent releases. Salesforce is going to be retiring Workflow rules and process builder in Winter '23. We recommend building all new automations through Flows.
One feature coming in the Spring '22 release is the ability to automatically place flow elements with Auto-layout. Auto-layout will automatically place and connect your elements to your canvas.
Next, you will now be able to visualize all of your record triggered flows through the Flow Trigger Explorer. All of these record triggered flows will be easy to view because they will all be organized by object!
Slow Desktop Record Pages – Ever been curious to why some pages in your Salesforce org have been running slower than others? Well now, you will be able to monitor which pages run more effectively than others, and why. The new page performance tracker (shown in the Lightning App Builder) will help you optimize your Salesforce Org to run more effectively and efficiently.
Einstein Search – Einstein search now includes a handful of new features.
One feature includes a new search tool for knowledge – meaning you are able to now search for knowledge articles written in multiple languages as well as add filters to your search.
Another new feature includes being able to distinguish similarly named users and/or groups by their profile images via the search tool.
NLS Search (Natural Language Search), users can now use NLS queries for task objects.
Reporting – Something else coming to Salesforce in the Spring '22 release will be a Beta version of multiple inline editing for reports. Ever needed to edit multiple fields at once on a report? You can now edit multiple columns or rows within a report and save without having to run the report.
This feature will have to be enabled once the release comes out. To do so, Go to Setup – Reports and Dashboard settings – Check the box under user interface that reads "Enable Inline Editing in Reports (Lightning experience only) (Beta).
Shared Knowledge Articles – Sharing Knowledge articles using the copy button will generate a link to where the most recently published version can be sent without the link expiring.
Enhanced Report Type Selector – Ever had trouble selecting the correct report type? Well with the Spring '22 update, a new 'enhanced report type selector' will make that a bit easier. When on the choose report type screen, your first view is recent report types that you have used.
Now you can view further details into those report types. Such as the users who created the report type, similar report types created by others, objects used in the report type, and a quick lookup search with a field counter to view what fields are in the report.
Enhanced Personal Information Management – Protecting user data is key. With the new Enhanced Personal Information Management, you are now able to restrict external users from viewing other users' information and data.
Salesforce Mobile Experience – With Salesforce Spring 2022 Release, the Salesforce Mobile experience is getting some handy new features. Does your team have users using the Salesforce mobile app in the field, at trade shows, or just enjoy the mobile experience? With the new release the Salesforce mobile app will include a new full-width tablet app experience. Also, within the new mobile app update, there will be a new mobile home card for your pinned lists.
New Related Record Priming beta will help filter and provide more accurate and efficient record filtering.
Revenue Intelligence – Although this feature is a paid add on, the revenue intelligence feature is a very powerful tool. What the revenue intelligence feature allows is the ability to combine Tableau CRM dashboards and analytics, with the ability to inspect your pipeline. This allows you to easily visualize and create actionable results in a pipeline chart. A lot of Einstein features are included in this, such as forecasting, activity capture and more!
Field Service – Need help onboarding Field Service? Great news, with the new Field Service learning map, this will help navigate setup tasks and find the right assistance. Key Concepts and the glossary will help onboard faster, and create more efficient schedules with bundled service appointments that group nearby work. Shift enhancements will help your managers distribute assignments and help worker preferences.
Pardot – Pardot is getting a lot of new updates. Some of those include, more control with enhanced landing pages, layout templates, header code support, and inline style forms. Salesforce Engage is now getting Lightning Templates, and new automation support, including Einstein engagement Frequency for enhanced emails. Privacy is always a major thing, so you will be able to now enjoy email privacy changes with Pardots new open rules audit tool.
With the new automation coming to Pardot, you'll be able to push enhanced emails with tracker domain selection, as well as using Einstein Account Intelligence to improve your automations.
Development – Does your business use a lot of Lightning components, Visualforce pages, Apex, or Salesforce API's? If so, you're in luck. In the Spring '22 release, Lightning components will feature UI Test Automation Models and its Page Object Model to develop robust UI tests for all web pages with your businesses preferred tooling and test automations.
Visualforce pages will now feature increased security by reviewing and enabling release updates.
This is a summary of our favorite features to come in the Salesforce Spring 2022 release. There are a ton of other features coming along with this release. We encourage that you read through the release notes here to stay up to date with all of the new changes coming to your Salesforce Org.
– Bret Johnson, Analyst