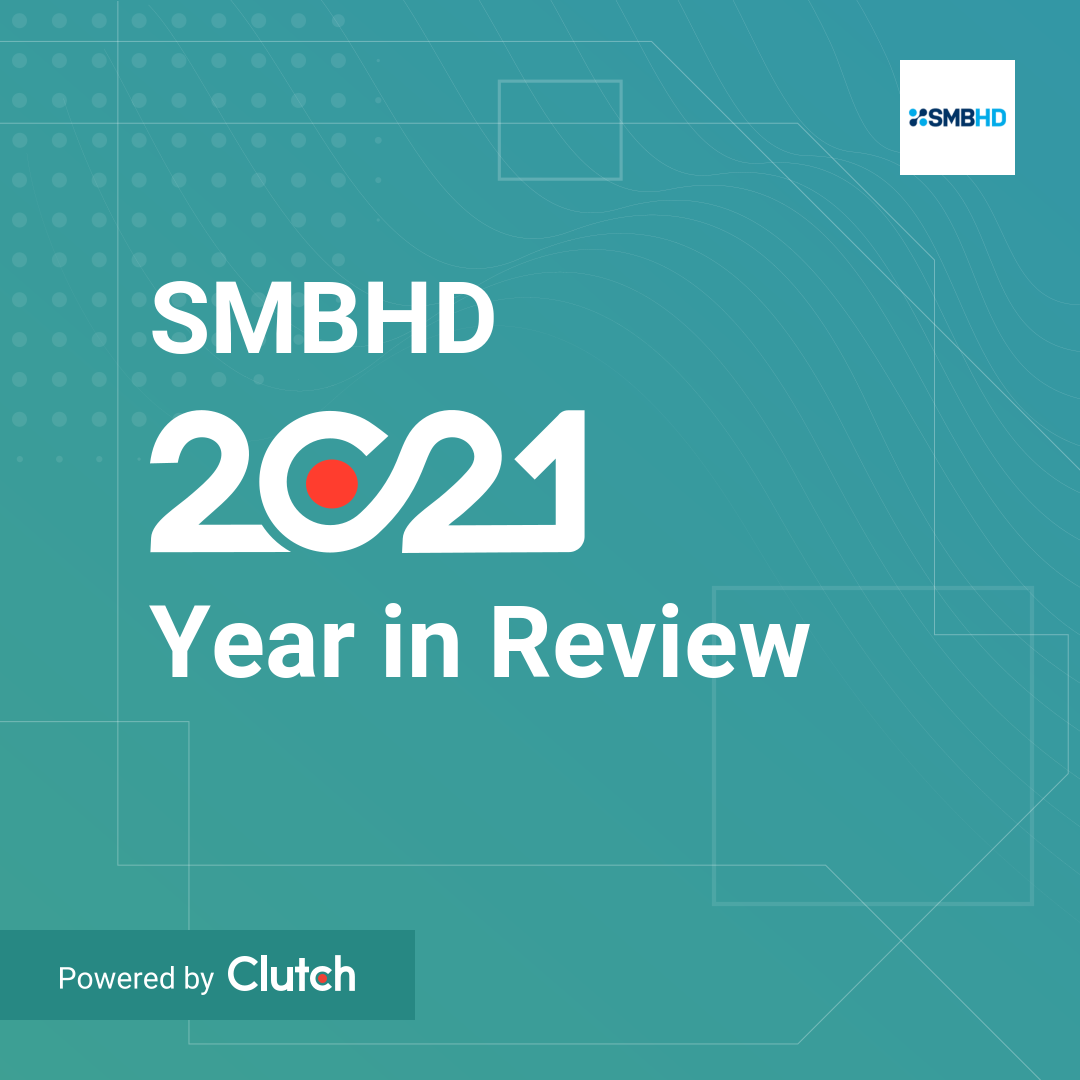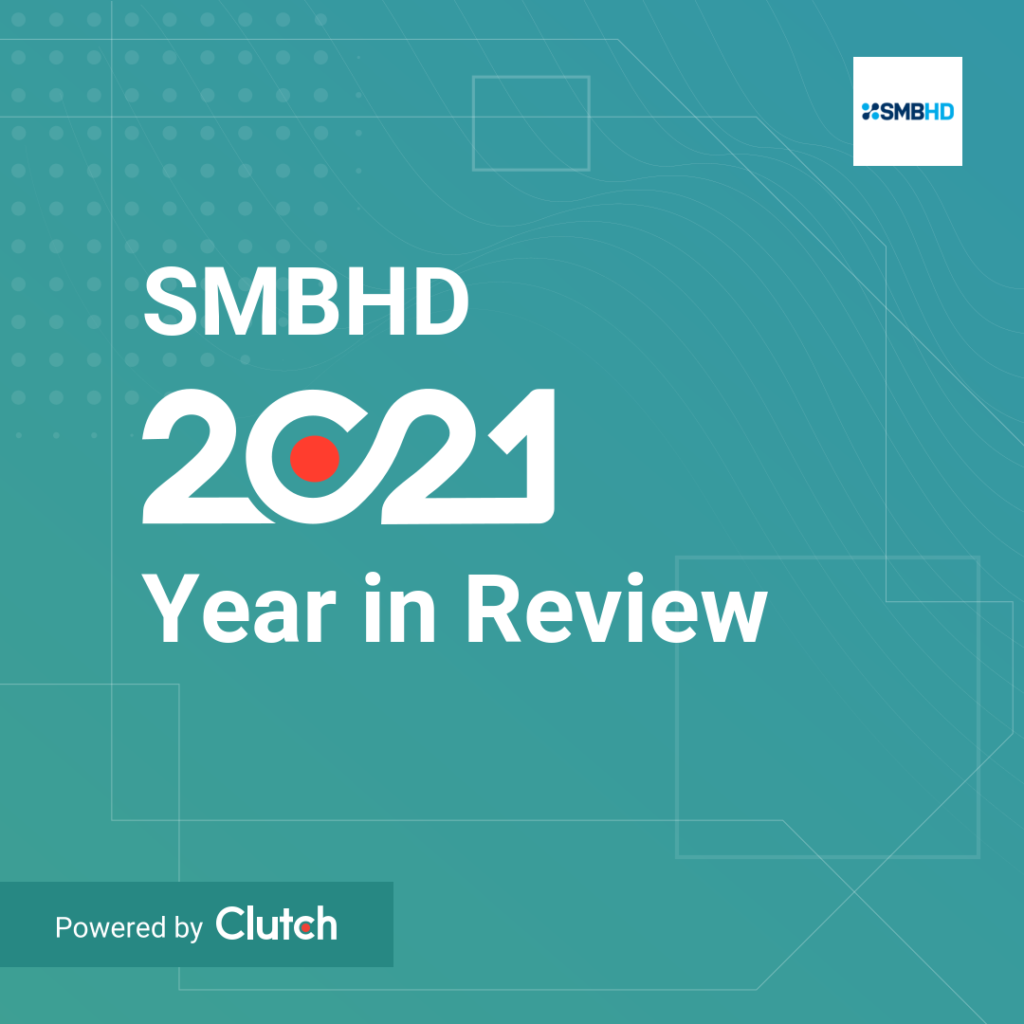 We started this journey back in 2010 with hopes of creating memorable projects with amazing clients. Now, we're starting our 12th year in the industry as an award-winning company with a very diverse team. Before we take on what's ahead, the entire SMBHD team is paying tribute to our clients who stayed by our sides throughout 2021 and share with you our Clutch Year In Rewind.
SMBHD is a Chicago-based Salesforce solutions provider composed of the most passionate engineers, developers, and consultants. We love solving complex problems to help our clients accelerate towards their success.
Located in Washington DC, Clutch is an independent B2B review and market research platform that encompasses different industries and regions worldwide. As a service provider, we're always looking forward to seeing reviews provided by our partners on our Clutch profile.
Last year, the SMBHD team received top-quality reviews that highlight our expertise and experience working on various types of projects. We're genuinely thankful to have earned perfect NPS scores among all the reviews we received throughout 2021.
Clutch's NPS scores determine the willingness of a client to refer a vendor to other potential clients. Receiving 100% NPS scores reflects how much our clients value the work we do for them, and we're absolutely humbled by that.
Because of our partners' high ratings, SMBHD was considered a top company in Chicago's CRM services space and a global leader for 2021.
"We take pride in the quality of service we provide to our clients, and it's a great thing to be acknowledged for it. We appreciate the Clutch team for connecting us with potential future collaborators." — Chief Executive Officer of SMBHD
Thank you to everyone who believed in us and became a part of our exciting chapter. We hope to unlock more milestones with you by our side this 2022. May this new year be fruitful, filled with opportunities, and great partnerships. Cheers to us all!
Ready to work with us? Connect with the SMBHD team so we can walk you through our services and solutions.