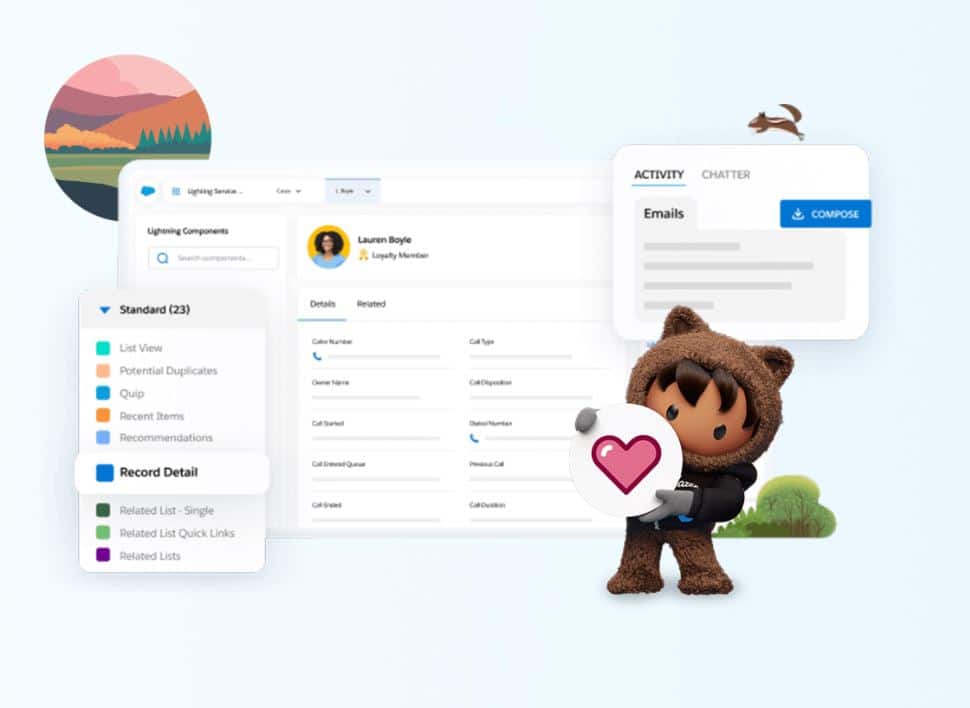 Spring is slowly but surely coming up, and with the new season comes new Service Cloud updates!
Here are 8 of our favorite features from the Spring 2022 Service Cloud Release!
Route Calls with Omni-Channel Flows
The Spring 2022 Service Cloud release brings enhancements to Voice channels to improve the experience for contact center administrators, supervisors, and agents. Routing rules can be defined to incoming calls in the same way routing is configured for other channels. Supervisors will also be able to view real-time metrics and data about calls via the Omni Supervisor. Flows can also be used to create screen popups to give agents more information about an occurring conversation when they accept a call.
Manage Agents with Omni Supervisor
With Omni Supervisor, admins and supervisors can receive updates and manage offline agents directly from the Omni Supervisor Agents tabs. They can view how long an agent was either online or offline. They can also view how much work an agent has and manage their queues and skills.
New Knowledge Article Links
Knowledge Article Links that are generated with the 'Copy Article Link' button will point to the latest version of the record, even if the article is updated. You can now share knowledge article links without worrying about the version number.
Integrated Path Management
When an incident occurs, Incident Management can be used to analyze the reason for the incident, streamline agent procedures, and implement the changes to reduce downtime and resolve the issue. Integrated paths like work plans and work steps can be used to resolve incidents as well.
Using Related Lists for Incidents
Related lists can be used to identify the factors involved in an incident, problem, or change request. The impact level can be captured to understand the scope of the incident. Child incidents can be grouped beneath a parent incident so that a single change request can solve all of them.
Entitlement Processes for Incidents
Entitlements can be enabled to help agents provide the correct help to customers. Customized timelines can be created to include all the steps (milestones) that agents must complete to resolve an incident. It provides a detailed walkthrough which will minimize errors and complete tasks efficiently.
Workforce engagement has been updated to include long-term forecasts. A user's workload volumes can be anticipated so that staffing plans can be adjusted accordingly. Prior to the update, forecast channel volumes could be predicted for up to 12 weeks. Now projects can be made for a full year. Machine learning must be selected as the forecasting algorithm. Analysts can create a single forecast per workload history. Projected workloads can be presented on the dashboard and will help to spot season trends.
You can now view how your teams' schedules compare with how agents actually spend their time. Planners can view detailed metrics on the historical adherence dashboard, improving scheduling accuracy. Some of these metrics include schedule adherence, conformance, Omni-Channel status, and scheduled versus presence time.
– John Alde, Analyst