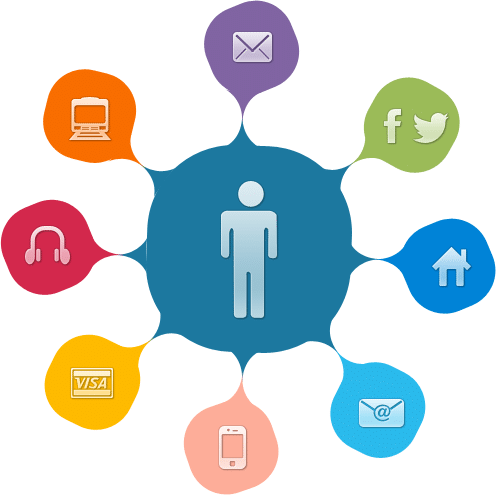 We will walk you through Omni-Channel Setup:

• What is Omni-Channel?
• Enabling Omni-Channel
• Creating a queue to hold incoming cases until they're routed to an agent
• Creating a routing configuration and a presence configuration, which work in tandem to control your agents' workload and set the priority for work in your queue
• Selecting the users who can receive work requests
• Setting agent capacity and the work item size for cases that come in through your new queue

What is Salesforce Omni-Channel?
Omni-Channel is a way for customers to be flexible when getting support. Some customer like onsite chats, some enjoy emails, maybe even SMS texts, and some prefer a phone call.
Having all of these options to support customers is crucial for customer happiness. Now you may be asking, how do your support agents balance all of this? This is where Omni-Channel comes in.
Salesforce refers to 3 C's when talking about Omni Channel. Complete, Consistent and Connected. No matter which way your customer prefers to get support, Omni-Channel can help complete items consistently, as well as keeping your agents connected.
Now to setup Omni-Channel.
Enabling Omni Channel – Go to Setup > Search in Quickfind "Omni-Channel". Check the box to Enable Omni-Channel and click save.
Queue Based Routing – What is queue based routing? It will route work to the most qualified, available support agent for the job. You can decide how to organize your agents into queues.
In the Omni Channel Setup Flow Create a queue and assign agents to the queue. Leave the agent workload settings as default for now.
Skill based Routing

Step 1 – Enable skill based routing in the Omni-Channel Settings.
Step 2 – configure skills for your agents. Go to Omni-Channel > Skills in setup. Click New and create skills with the names needed. Assigning users will come later.
Step 3 – Create a Service Resources so we can link users (agents) to skills. Go to App Launcher, find the service resource object and create a new one. Activate the service resources for your agents.
Step 4 – Once the skills are created, in the skills related list, add the skills to the resource.
Step 5 – Now we will configure how the Omni-Channel skills are routed for work. Setup > Quick Find > Skills-Based Routing Rules
Step 6 – Create skill mappings for which field values align with each desired field requirements. For Example, Cases with a case type of Field Service Lightning, require the FSL Skill.
Step 7 – Last, Make sure routing configurations are enabled to use those skills you created.

Time to Test!
Now that you have successfully set up Omni-Channel, lets take a peek at how your agents will use Omni-Channel.
Step 1 – In the Service Console, at the bottom of your org – you will see a bar with a button that reads "Omni-Channel (Offline/Online)". This is where your agents will log into the Omni-Channel Chat. They are able to select their status by clicking the drop down where it reads "offline/Online".
Step 2 – This smaller sized window is where incoming work will be displayed for your agents.
Step 3 –When a new case comes in and appears in your agents queue. An audio notification will play as the work appears in their Omni-Channel window.
Step 4 –At this point, Agents are able to take on incoming work whether it is a case, SMS, chat, or phone call.
Omni-Channel includes cool ways to monitor your agents work performance. With the Omni-Channel Supervisor features. Click here to learn more.
Want to learn even more about Omni-Channel? Click here to view what Trailheads Salesforce has to offer on Omni-Channel.
Click here for even more Omni-Channel Trailheads.
-Bret Johnson, Analyst