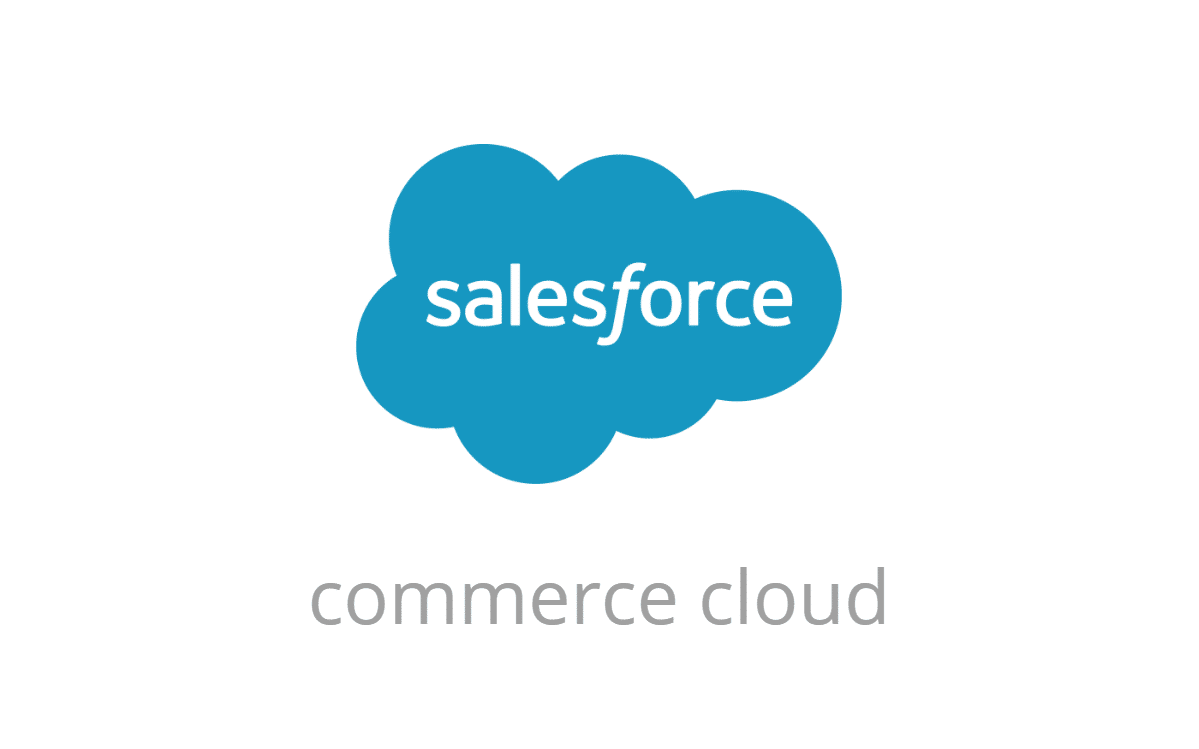 Commerce Cloud – Where Salesforce and Retail Meet
Do you run a retail business? Are you having trouble reaching customers? Salesforce Commerce Cloud is designed to integrate retail into this new digital age that we are living in; whether it's a global pandemic, or the reality that most people are buying things online. Salesforce's E-Commerce platform has totally changed the way we shop. Businesses are continuing to digitize their online presence.
What does Commerce Cloud have to offer your business?
For online retail business, your main objective is to scale and increase sales. Salesforce Commerce Cloud can help.
The examples of features of Commerce Cloud are (but not limited to):
Content management, One-touch Payment Options, Social Media Integration, Product Management, Search Engine Optimization, Pricing Management, and more.
Commerce cloud allows you to connect a lot of things. Whether its marketing, commerce, service, or IT data – Salesforce commerce cloud can connect them all.
What is included in this solution?
First, is Marketing Cloud. Marketing Cloud allows you to personalize customer experiences and helping you customize different lead campaigns with a data first solution for all devices.
Second, is Service Cloud. Service Cloud allows you to include automation into your processes and to your business. Service cloud helps you connect with your customers and support them regardless of how they submit a support request.
Third, Loyalty Management. Loyalty management helps you build B2B and B2C loyalty programs that are flexible, configurable, and rapidly deployable.
Streamline Workflows
Commerce Cloud allows you to streamline workflows for all aspects of your store. This is a new way to reimagine the role of the store, and the associate. With Commerce Cloud, you can help improve your in-store shopping, fulfillments, and service centers. Associates have better visibility into stock, shipment timing, and more.
Improve Customer Service
Engage with your customers with personalized experiences, earn loyalty, and even empower your associates. Acquiring and engaging with Loyal Customers is a crucial part of retaining customers.
Cant always have someone managing your chat? No worries. Commerce Coud allows you to have virtual and in-person interactions with your customers. This allows you to always be available, while also helping your support provide top notch service from anywhere.
Ever since 2020, buying online and picking up in-store has been a huge success. Commerce Cloud allows you to meet shoppers needs for even more outreach and even broader fulfillment options. Scheduling time slots for the customer to pickup at your store is a key piece to buying online and picking up in store.
Better Metrics and Insight
Get a 360 degree view of all of your customers across their purchasing journey.
Everyone loves numbers. Understanding key metrics and your business's performance to help drive growth. With Commerce Cloud, you are able gain insights to help drive focus to areas that may need attention. Help your decision makers with instant insights, such as how much foot traffic you're getting, or how many visitors your e-commerce site has per week, month, year, etc. – on any device anywhere.
Lastly, Commerce Cloud helps reduce turnover, onboarding, engaging with your employees, and helps define employee career paths through Salesforce's learning and development tools.
In the end, Salesforce Commerce cloud has an abundance of features. If you want to view more about Salesforce Commerce cloud or even watch a demo, click here.
– Bret Johnson, Analyst