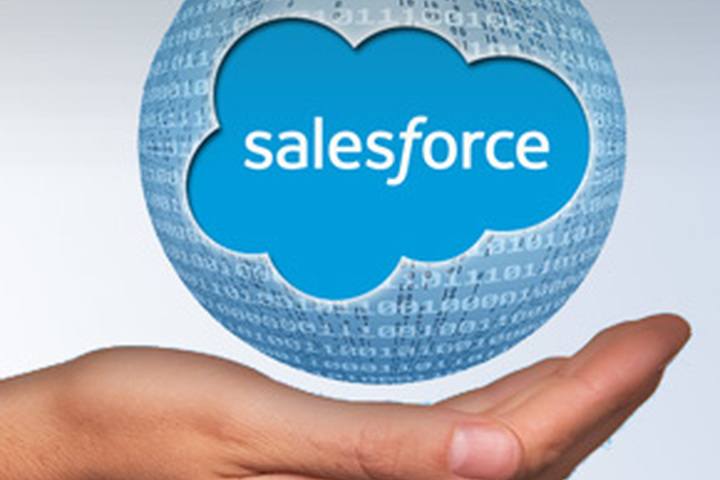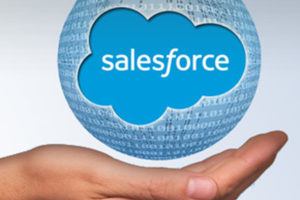 Here at SMBHD we sometimes refer to Salesforce as "drinking our own Kool-Aid". We feel especially certified to walk the walk and help businesses adopt and move into Salesforce as we have done it ourselves. When SMBHD first started, our Salesforce.com org was used only for Sales. We had other external, non-connected systems for everything else (QuickBooks, Harvest Time Entry, Excel). We have since either connected or pushed each of these systems into Salesforce and are living in a centralized system dream.
Our usage of Salesforce can be described by its main sections and users:
Sales Cloud- Our sales team leverages leads, accounts, contacts, and opportunities to work and track deals. This allows for real time updates for financials as well as forecasting close so that our project implementation team can better manage resources and know when to hire.
Marketing- It all starts with marketing leveraging Pardot to get the leads in, and nurturing them.
Service Cloud- The Managed Services team leverages the Service Console and Cases to provide lightning fast support to our clients. Cases originate from calls, emails, and community creation and Salesforce handles routing and time tracking related to these cases.
Project Implementation- Our custom-built baby- a foundational custom object model leveraging the Force.com platform is the basis of how we work. This includes Project and Milestone creation, Microsoft Project like project planning, custom Kanban tile assignment and streamlined time logging.
Invoicing- Our invoices are auto generated in Salesforce twice a month thanks to a slick Force.com batch job. Salesforce approval processes, credit card payment integration, and our Autofy built QuickBooks integration handles the rest.
Customer Community- SMBHD believes in transparency with clients and the SMBHD Customer Community allows clients to look live into the same data that our team is working with.
In this post, I'll cover the first 3 sections including: Sales Cloud, Marketing, and Service Cloud. Take a look below:
Sales Cloud
SMBHD believes strongly in using Salesforce standard functionality when possible- this applies most with Sales cloud. The bread and butter of Salesforce, we use the standard Salesforce Sales Cloud to track our interactions with clients and to manage any potential deals in our system. We also love being able to track what verticals to target with clients for cross sell opportunities. Salesforce has everything we need to create reports on our opportunity pipeline. It allows us to perform our own internal Quarterly Business Reviews to see what types of deals are generating the most revenue.
Most importantly, it allows us to forecast out potential work so that our implementation team can ensure resources are always available.
Marketing
SMBHD's Marketing team leverages Salesforce in tandem with Pardot in order to capture new leads effectively, qualify them, disperse to sales, and move them through the sales cycle. Our website forms and unique landing pages all contain a Pardot form that enables us to capture essential information. Additionally, we leverage a combination of automation in Pardot and Lead assignment rules in Salesforce to properly assign leads to the sales team. Once leads are in Salesforce, the following fields and objects are essential for us as we track the ROI on our lead gen and marketing initiatives.
Lead Source
Lead Status
Reason for Inquiry (For new leads only)
Reason for Closure (Reason why leads are "Unqualified")
Primary Campaign Source (On Opportunity Object)
Salesforce Campaigns

We use Salesforce campaigns for each of our marketing initiatives (Website, Pay Per Click, One-Off integrated marketing campaigns, events, etc.) to assist in tracking opportunities and ROI.
All reporting beyond marketing asset reporting (email open rates, CTR's, content downloads, etc.) is done within Salesforce. We leverage the following report types for standard marketing reporting:
Leads with Converted Lead Information
Campaigns with Opportunities
Campaigns with Influenced Opportunities
Service Cloud
SMBHD's Support team manages tickets quickly and efficiently thanks to Salesforce Service Cloud. We leverage a Jive CTI Phone integration as well as email to case and the community to receive and route our cases. Once our agents have been assigned appropriate tickets, they use a custom service console to handle and resolve cases as quickly as possible. The console allows the team to make sure accounts are green-lit for support and also ensures we hit any defined Support SLA's.
That wraps up our first 3 sections, and how we are using them day in and day out as an organization. However, that is only the half of it, so stay tuned for the next post and we'll cover how we tackle Project Implementation.
If you can't wait, contact our Specialists today to learn more!